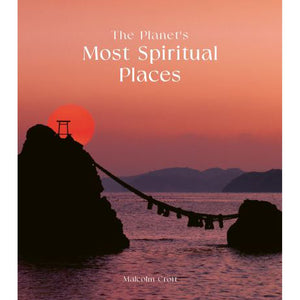 The Planet's Most Spiritual Places ...
Regular price
€29.95
€0.00
Unit price
per
Tax included.
Shipping
calculated at checkout.
This majestically illustrated and deeply insightful guide explores 100 of the most spiritually significant places throughout the world, seeking to understand what it is that defines these sites.
Spirituality has a multitude of meanings for the many who seek deeper significance in their lives. From ancient religions with their timeless places of worship to modern, contemporary followers of faith and new age travellers seeking enlightenment and illumination, we are drawn to all kinds of places in the search for profound meaning. From a Polish Catholic praying in a large cathedral to a Portuguese surfer speechless in wonder at the majesty of the ocean, spirituality knows no bounds.The Planet's Most Spiritual Places brings together all definitions to present some of the most important places of spiritual significance, in stunning and immersive detail. We recognize that one person's spirituality can inspire another no matter their origin, history or nationality. 
The modern is as important as the ancient, and the free-form as important as the organised.
What counts is the spiritual nature of the site, wherever it is, whoever visits it and whatever they believe. Insightful text is complemented by superb photography, maps ancient and modern and engaging illustrations of the plethora of places contained within. The whole world is covered, continent by continent, and a wide variety of religions, belief systems and faiths.   
No. of Pages240
Dimensions 260 x 230 x 28
---
Share this Product
---